19 May 2014
Announcing Prolific Northerners 2014, the definitive search for the North's leading industry figures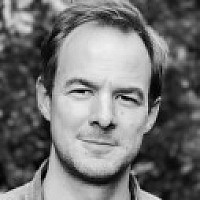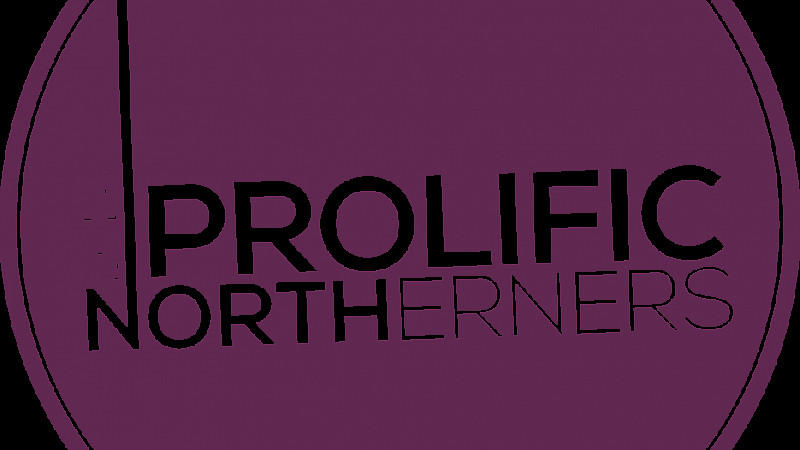 Today we're announcing the launch of Prolific Northerners, our search to identify the North's leading media and creative industry figures.
Prolific Northerners, supported by Weber Shandwick and Melbourne Server Hosting, is sure to be the definitive collection of industry movers and shakers in 2014.
Over the next few weeks, we'll be canvassing opinion, both from an outstanding team of judges - see the full list below - and you, our readers, to supplement information we already have on potential entrants.
Once the thorough process is complete, we'll be publishing a 100-strong list over the course of the week beginning July 7.


Our judges have been handpicked to provide a cross-sector and pan-region perspective on the contenders for the final 100. They are:
Simon Binns, Heart of Manchester BID Manager at CityCo
Tom Cheesewright, Founder of Book of the Future
Mark Dickinson, Chairman of Prolific North
Matt Gardiner, Sales & Services Director at Melbourne Server Hosting
Michael Gibson, Managing Director of Fat Media
Ian Green, Director of Green Communications
Kate Harris, Head of Regional Development, NABS
Herb Kim, Founder of the Thinking Digital Conference
Jo Leah, Managing Director of Weber Shandwick North
Sharon Mars, 

Senior Communications Adviser at The Big Partnership

Rachel Pinkney, North West Events Manager at the RTS
Michael Taylor, 

Chairman of Downtown Manchester
But we also want you to submit your own candidates for the list - which you can do by emailing news@prolificnorth.co.uk using the subject 'Prolific Northerners'.
Prolific Northerners is the first in a new series of people-focused lists where we will seek to identify the leading Northern figures within different sectors, such as PR, marketing and broadcasting.
The judges
Simon Binns
Heart of Manchester BID Manager at CityCo
Simon Binns is a former news and business journalist who has worked for the BBC, Manchester Evening News, Estates Gazette, Manchester Confidential and Crain's Manchester Business.
He currently works at Cityco, which connects Manchester's public and private sector, and manages Manchester's Business Improvement District (BID), which has 380 retail members and invests around £1m into the city centre each year. Simon is also a long-suffering Middlesbrough fan and his favourite hobby is watching Utd and City fans worry about how many trophies they might win.
Tom Cheesewright
Founder, Book of the Future, and commentator
Tom Cheesewright is the founder of Applied Futurism practice, Book of the Future. Tom followed a degree in Mechatronic Engineering with 13 years in the tech industry, first working with global brands such as BT, EE and IBM, and subsequently founding a series of technology-driven companies. Most recently he co-founded venture-backed big data analytics provider CANDDI, of which he remains a shareholder.
Tom is a frequent presence on TV and radio, appearing across the BBC from the Breakfast sofa to World Business Report, and as a regular contributor to 5 live's Saturday Edition. He is Xfm's 'TechCheese' and has shared his thoughts on the future with Stuff.tv, Kiss FM and Channel 4′s Sunday Brunch.
Mark Dickinson
Chairman of Prolific North
Mark Dickinson is a shareholder and chairman of Prolific North. He is a former editorial director at Trinity Mirror where he edited various titles, including the Liverpool Echo and Newcastle Journal. An early adopter and advocate of multi-platform publishing, he also founded Sports Media, creators of Manchester United and Chelsea magazines and programmes.
As TM's Business Development Director he took the lead in the acquisition of digital service agencies, including Rippleffect. Mark is a director and governor of a special needs school in West Kirby, Wirral, where he lives.
Matt Gardiner
Sales and Services Director at Melbourne Server Hosting
Matt Gardiner is the sales and services director for Melbourne, part of leading UK cloud company iomart, which specialises in providing complex cloud and managed hosting for businesses from its base in Manchester.
Matt knows the digital and media scene like the back of his Raspberry Pi after several years with a successful communications software start-up and now as head of the region's most creative partner for hosting solutions.
Michael Gibson
MD of Fat Media
Michael is the managing director of Fat Media, the Lancaster digital agency recently sold to Cumbrian entrepreneur David Durnford. He has remained in charge of the expanded, 90-strong agency as it pursues an ambitious growth strategy with an ultimate aim of becoming one of the leading digital agencies in the country.
Prior to that, Michael set up marketing and communications agency Five Coats - which was eventually acquired by Fat - and worked in publishing for Euromoney and Hillgate Communications. He was the launch publisher of Internet World and led Hillgate's sale to US firm Penton Media.
Ian Green
Director at GREEN Communications
Ian is a former journalist with more than 15 years' regional and national newspaper experience. His career began on the Liverpool Daily Post, since when he has worked at a wide range of national and regional publications including the Northern Echo and the Yorkshire Post. Ian was also launch editor of Insider magazine and is a founding director of Venturedome.com, ArtofPropaganda and Wakefield Media Centre.
His career as a journalist has taken him around the world, including visits to Argentina, Brazil, the Middle East, the US and most major European countries. Today he is a partner in communications company GREEN Communications, and has a special interest in social media.
Kate Harris
Head of Regional Development, NABS
Kate began her career in advertising in the mid 1980s, working for some of the most famous ad agencies in London on brands such as Saab, adidas, Porsche and the BBC. It was at the latter that she had her career highlight, being part of the team that produced the acclaimed "Perfect Day" film promoting the BBC's contribution to the discovery and promotion of some of the best in British music. Her final agency role was as board director at Grey, and from here she was headhunted to become the chief executive of NABS, the industry charity and trade body.
Kate transformed NABS into the vital organisation it is today and, since leaving London to move to the Lancashire countryside, has focused on NABS in the North West, Scotland and Midlands. After additionally spending a year as marketing director at JWT, she set up her own headhunting business, Harris Talent, specialising in executive search for the advertising, marketing and design industries.
Herb Kim
Founder, The Thinking Digital Conference
Originally from New York, Herb Kim is the co-founder of the Return on Innovation Conference. He is perhaps best known as the founder of the Thinking Digital conference which will celebrate its Seventh Annual Conference in 2014. The Guardian, Metro Newspaper, The Next Web and Microsoft have dubbed Thinking Digital as "The UK's TED".
Herb lives in Liverpool, is professionally based in Gateshead and works across the North of England. In addition to Thinking Digital, Herb is the founder of TEDxManchester, TEDxLiverpool, TEDxSheffield, TEDxLeeds, TEDxNewcastle and TEDxGateshead.
In 2011, Herb was named as one of Wired Magazine's Top 100 newsmakers. The previous year, Herb received a similar honour from The Guardian and named as part of its 'MediaGuardian' Top 100. He's also been a judge for Manchester's Big Chip Awards for the past three years and more recently for the Digital Entrepreneur Awards. He is a mentor on the Ignite100 digital startup incubator and chairs the digital/creative company network Digital Union.
Jo Leah
Managing Director at Weber Shandwick North
Jo has run the Weber Shandwick operation across the North of England and Wales for the past 17 years after selling her independent PR business to the company in 1997. She has extensive experience in retail, having worked with Aldi, ASDA and Sainsbury's and enjoys a strong reputation for food chain knowledge having worked as special advisor to the Government on reconnecting the food chain.
As well as running the 30-strong Manchester office, she leads a UK network of 35 partner agencies, and has been recognised by a number of industry awards including the CIPR Lifetime Achievement Award.
Sharon Mars
Senior Communications Adviser at The Big Partnership
Sharon is a senior communications adviser with one of the UK's largest media relations and digital marketing agencies, The BIG Partnership. Since joining BIG in August 2009, Sharon has developed and implemented comms strategies, stakeholder engagement and media relations for a broad range of corporate, consumer and public sector clients including Deloitte, The Duchy of Lancaster, Glasgow 2014 and citizenM Hotels.
A first-class honours graduate in English, an accredited member of CIPR and council member of the Marketing Society in England, Sharon also has a strong understanding of Web 2.0 and works alongside BIG's digital division to develop and implement social media campaigns.
Rachel Pinkney
North West Events Manager at the RTS
Rachel has many years' experience working in TV production in the North West, working on a variety of programmes for ITV, BBC and the independent Sector, most recently for BBC Entertainment North.
Now a freelance TV events producer, she currently produces and manages the Royal Television Society's calendar of events, including the RTS NW Awards.
Michael Taylor
Chairman, Downtown Manchester
Michael Taylor is an events producer and writer. He used to write about sport, music, fashion, design and culture – but that was in Australia in 1989. He came home and became a moderately successful business journalist. In 2012 he gave up Blackburn Rovers, alcohol, carbs and a job.
He's now started Discuss, a new debating forum for Manchester's intellectually curious, and is the chairman of business lobbying group Downtown Manchester, a director of Liberty Pensions and is on the board of the University of Manchester Alumni. In 2012 he published Northern Monkeys by William Routledge, a history of northern working class fashion.