29 May 2014
£24m deal as Immediate Media acquires Future Publishing titles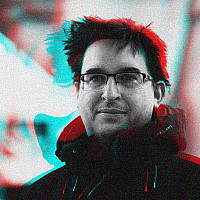 Immediate Media has acquired Future Publishing's sport and craft titles in a deal worth £24m.
The publisher, which has a base in Manchester city centre, is set to complete the move this summer, subject to shareholder approval.
Around 130 Future staff will transfer over to Immediate.
"We are delighted to have reached this agreement with Future. Immediate's strategy is to create the leading special interest content and platform company, and these brands fit with our vision," said Immediate CEO Tom Bureau.
"We are developing our business around leading content brands, highly-engaged specialist communities, and multi-platform commercial models. Backed by Exponent Private Equity, we have a track record of investing in our brands, around content and platforms, and we are excited to be welcoming the new teams to our company."
Future's online titles reach over 4.7m readers and include BikeRadar.com and cyclingnews.com, while its print portfolio is read by more than 100,000. The craft publications include the largest audited craft title in the country, Simply Knitting.
"These titles are well managed and very successful parts of Future's portfolio and will continue to thrive under their new owners. Their disposal will enable Future to focus on our remaining lead verticals with an emphasis on the growing consumer technology market. I'm pleased that as we say goodbye to colleagues, I'm confident they are moving to an excellent home at Immediate," added Future CEO Zillah Byng-Maddick.
Immediate Media was set up in 2011 through the merger of BBC Magazines and the digital firm, Magicalia. Its biggest brand is Radio Times.