22 April 2014
Action needed to stop Sheffield's 30-something braindrain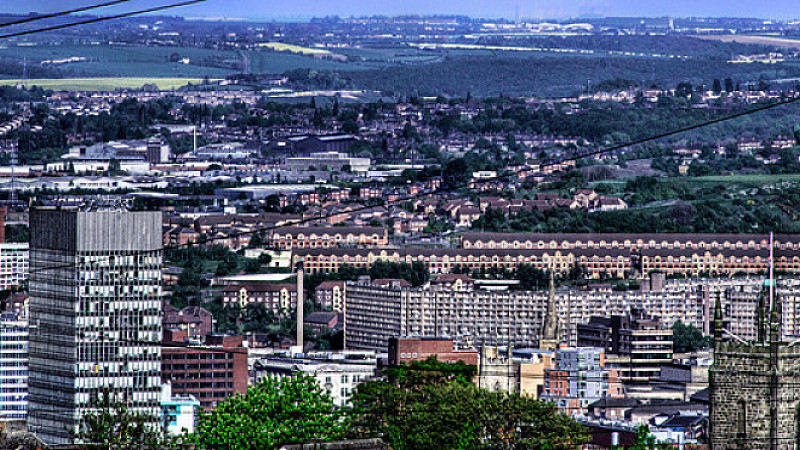 Sheffield Picture: Paolo Margari on Flickr
Action is needed now to prevent a brain drain impacting on Sheffield's economic future, according to a new report.
Benchmark, a Sheffield-based recruitment agency says help is needed to retain home-grown talent after a report found people are leaving the city because they can't find top level jobs there.
People are quitting Sheffield when they reach their 30s and 40s because they cannot find enough high level jobs, according to a report from the Sheffield First Partnership discussed at a workshop in the city last week.
According to the annual State of Sheffield 2014 report, the city's population is increasing but there's a worrying decline in the age 30-39 age group and the city has lost a lot of 30-somethings in the last decade.
Graduates stay in the city for their first job but leave for their second job.
The report says: "The economic performance and Sheffield and the Sheffield City Region remains a mixed story. Sheffield has long term challenges to its economy and the city does not have the number of businesses relative to the size of its businesses that it should have. This is particularly significant in regard to high value businesses."
Benchmark director, Louisa Harrison-Walker says it's a particular challenge for a city which is made up of predominantly small and medium enterprises (SMEs).
She said: "There are benefits to the variety of small businesses that make up the Sheffield business community, but the organisational structure of a smaller set-up doesn't always allow for the rapid growth and career progression or title that many workers are after.
"There are less opportunities in the city for people wanting to move into senior roles so when people get to a certain level, they find they have to stick at it. It does mean that people have to commute, or relocate, to find the senior positions they are looking for."
The Sheffield City Region Growth Plan aims to create 6,000 additional businesses and 70,000 additional jobs in the next 10 years and says new jobs will need to be created by the private sector.