21 March 2014
Yorkshire Post building set to be demolished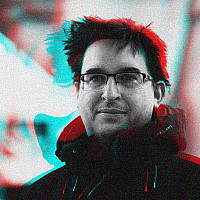 The former home of the Yorkshire Post and Yorkshire Evening Post in Leeds is about to be demolished, having been sold to a private investor.
The building, on Wellington Street, was opened in 1970 by Prince Charles and at the papers' peak housed 1300 staff.
The Johnston Press titles have since moved to No1 Leeds on Whitehall Road and the publisher placed it on the market 2 years ago.
Contracts for the 4.75 acre site were exchanged earlier this week, with the buyer, a Yorkshire-based private investor, exploring options to turn the area into a conference centre, offices, a hotel, private residential apartments and/or leisure facilities.
Fox Lloyd Jones is handling the sale of a number of Johnston Press properties:
"The successful purchaser demonstrated an ability to perform unconditionally and swiftly, and shared the city's aspirations for a major landmark scheme for Leeds," stated Paul Fox.
"It is an extensive site, which will become more apparent once the building is demolished and the area is opened up, which is expected by the end of June.
"Indicatively, it's the same size site as that housing the First Direct Arena and being such an important western gateway to the city the site could accommodate a user similar to that of the arena."
There were rumours late last year that Yorkshire businessman, David Newett, who runs Stirling Investment Properties in Wetherby, had bid a reported £2m for the site. The publicity-shy investor is also the co-founder of private equity house, Endless.