25 March 2014
The Prolific North Top 100 Brands - An Analysis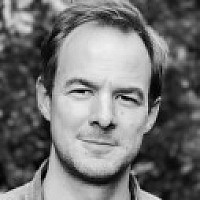 Adele Wilson, head of strategic insight & planning at Tangerine PR, offers her thoughts on the outcome of the Prolific North Top 100 Brands survey.
View the full table Top 100 Brands table here and read the methodology behind the results here.
At first glance, your immediate reaction to the Top 100 list of brands by marketing expenditure (albeit with the notable omission of online and PR) might be one of amazement. Just look at the number of household names that have been born, nurtured and continue to prosper (and spend) on our own doorstep.
Or perhaps it's not amazing at all.
The North has always been at the forefront of entrepreneurial endeavour and combined with determination and sheer hard graft, that's a winning combination.
The list is utterly dominated by consumer brands. Just one B2B brand makes it in, Cellar Trends, purveyors to the licensed trade. The next B2B brand to appear, BASF (raw materials, not cassette tapes) is a good way outside the Top 100.
Scanning down the table, looking for your clients, ex-clients, would love to have them as clients, the next question is, who on earth are they?
Among the oh so familiar major multiple grocery retailers, the ubiquitous sofa specialists (we are blessed with the holy trinity), the great and good of FMCG and the behemoths of the direct shopping world, are some names that are distinctly unfamiliar. For every Kellogg's and McCain there are relative enigmas like Beaconsfield Footwear, Kingstown Associates and Chums. Chums?
Isn't that where the erstwhile head of digital, from the newly floated, teen fashion sensation Boohoo went? Though on the face of it Liverpool-based Chums could be hardly described as pastures new. More like pastures over 75. A quick poll round the office resulted in a shaking of many young heads.
Looking at these little known names, a swift Google search reveals some interesting stories hiding behind the corporate monikers. Beaconsfield Footwear is the company responsible for the Hotter Comfort Concept brand. Shoes as comfy as slippers are designed and manufactured from its base in Skelmersdale at a rate of one pair every 20 seconds. Historically, the brand focused on direct mail but now sells online and in 53 stores nationwide. They've just expanded into the US. Who knew?
A similar tale emerges with Kingstown Associates of Driffield, which sells a gargantuan range of products aimed at the over 65s, from comfortable clothing to mobility products and those essential gadgets that make life just a little bit easier. For those of you of a sensitive disposition or a weak heart, I should mention that some of the items are of a very personal nature and carry age restrictions. But this is no surprise to me, having once conducted market research in Ann Summers stores. In a purely professional capacity, naturally. Some of its highest spending (and most discerning) customers are ladies with free bus passes.
The quiet storm of marketing to old people (you can call them silver surfers, seniors or later lifers if you prefer; I don't) is evidenced throughout the Top 100 list. There are beautiful cashmere cardigans (Pure), traditional thermals (Damart) and hand stitched pajamas at £100 a pair (David Nieper).
Seats that are easy to get out of (High Seat Ltd, appropriately enough), two brands of hearing aids and eight specialist travel companies (not including Jet2.com and Laterooms.com). Just outside the 100 is a stairlift company, laser eye surgery and an equity release scheme. And at the end there's always Co-operative Funeral Care.
This all makes perfect sense when you think about the UK's emerging demographics.
As we all know, our population, along with that of the rest of Europe, is ageing fast. According to the Office for National Statistics, there are now 10,000 centenarians in Britain, compared with only about 100 a century ago. William H Frey, an analyst for the Brookings Institution think tank, predicts the median age in Europe will increase from 37.7 in 2003 to 52.3 by 2050.
Worryingly, the latest European Social Survey finds that in this country we believe you are old at 59 (shame on us). And whilst the majority of baby boomers are not as wealthy as it has been reported, the 43% who aren't strapped for cash are happy to spend it. Online. And talk about it on Facebook and Twitter. As a cohort, only the over 75s are not online every day and every day that changes. Maybe Anthony Eden's move is not so surprising after all.
Changing tack a little, the North has a rich tradition in the manufacture of textiles and clothing and this legacy is reflected in the list today. Our national obsession for online clothes shopping fuels 16 of the Top 100 including Shop Direct (Very, Littlewoods and IsMe among others), JD Williams (Marisota, Simply be, Jacamo and Viva La Diva), Cotton Traders and Matalan.
Our other obsession, sport, is supported by Adidas (including Reebok) and JD Sports. The generic sounding Express Gifts counts sports fanatic brand, Kitbag, amongst its direct store fronts.
For those of us who are not sitting on expensive houses they bought 30 years ago, the type of financial services brands in the Top 100 tells the story of the recession, debt and our slide towards a litigious culture. Good for those of us in crisis management, perhaps. There are 10 big banks, building societies and insurers in the Top 100 along with the nation's favourite aggregator.
There are also no fewer than five personal injury and PPI claims firms and three online gambling sites. Just outside the Top 100 are Ramsdens Pawnbrokers, and Cash Generators. We don't have any short term loan companies based and spending in the North but there is help for people in spiralling debt in the shape of the Stepchange Debt Charity.
While the North/South property divide grows ever wider and the market outside London remains sluggish, thoughts turn to making the best of what we already have. Those of us fortunate to own our own homes have plenty of opportunity to boost the North's local economy. We have no shortage of brands offering to improve our kitchens, replace our bathrooms and make ourselves more comfortable on our new/re-covered sofas or in new home offices. The replacement window company THAT SHOUTS AT YOU makes it into the Top 50. We can also improve our gardens with Parker bulbs and our lawns with Mantis mowers.
With the extension of the Government's Help to Buy scheme it's perhaps disappointing that only one house builder, Barratt Homes, appears in the Top 100. In a market where there is so little perceived differentiation, surely there's an opportunity to create some via emotionally engaging communication?
Brands in other categories are significant by their absence which is a shame, given that some of them are heritage brands with sleeping giant status, if only they would make the investment.
Haribo features in the Top 50, cementing its place in the hearts of kids and grown-ups all over the land, but of Love Hearts manufacturer Swizzels Matlow there is not a thing. Maybe they're busy spending their money in the more cost-effective world of PR and digital and who are we to argue with that?
I've already referred to some of the 15 food brands in the Top 100. Most of these are the established stalwarts of FMCG, some are less obvious such as Dr. Oetker (pronounced Urt-ker, just so you know), but it's good to see some of the newer ones such as the Saucy Fish Company and regional specialty companies such as Betty's & Taylors of Harrogate investing and thriving in our tough economic conditions.
Just goes to show that things always seem better with a good cup of Yorkshire Tea.
Adele Wilson is head of strategic insight & planning at Tangerine PR.