07 March 2014
Points North: Colin McKeown, Founder of LA Productions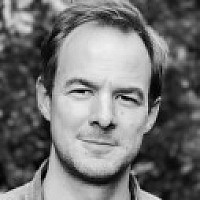 Each Friday in Points North, one of the North's leading media personalities will be giving us their take on the news covered by Prolific North over the last seven days.
This week it's the turn of Colin McKeown, Founder of LA Productions.
My news this week: I'm worried about our cat or strictly speaking my wife's. It's old, blind, incontinent and wasting away and the big discussion in the McKeown household is whether to let her suffer or have her put down and get a new, younger model (the cat, not the wife!). However whilst we wrangle with this dilemma other news this week also has a start of life: end of life theme.
Whilst C4 are creating growth with a new indie investment fund and have hired Laura Frances to drive this forward, the BBC have countered by announcing the proposed closure of BBC3 as a broadcast channel.
If it goes ahead this would be the first time the BBC has ever closed a television channel. A bold, future-focused decision to create a new digital engagement with younger audiences or just a financial necessity in a crowded global market? You decide!
There are potential winners, however, with some of the anticipated £50m saving going into BBC dramas and in an extra hour of CBBC each night.
The former is music to my ears - and I'm sure to the North West - as powerful storytelling is hard-wired into our DNA. Unlike the unhealthy, plastic diet of fake reality, well-written dramas actually enrich our lives. The extra CBBC hour I'm sure will also be welcomed by parents, although I doubt we will see the newly announced filming of Leeds council meetings filling this gap - far too stimulating for the under-12s.
On this theme, well done to producer Tiger Aspect, who is returning to the Sharp Project to film a fourth series of the Manchester based drama, Mount Pleasant for Sky Living. #thrivingnorthwestscene.
Returning though to the dilemma of our cat, maybe we should have reached out to the University of Liverpool and Hit Search who are looking to analyse what we all feel about some of the biggest issues of our time by analysing our tweets. A sentiment map on the fate of Fifi (the cat) would I fear remain very cloudy! But I salute the idea of using social media to analyse real people's views across the globe on big and important subjects like poverty - better than a 'reality show' any day.
On a lighter note, Ann Summers has retained Propaganda to strengthen its brand - and it's obviously working already as a story broke yesterday of a woman suing a bar for being hit on the head by one of the brand's popular sex toys, ouch!
If you have been affected by the content of this edition of Points North and would like to express your feelings regarding the fate of our cat, join the debate #Fifilifeordeath.
Colin McKeown is the Founder of LA Productions, whose latest drama for BBC One, Common, will be shown later this year.