24 March 2014
Johnston Press restructures senior North East roles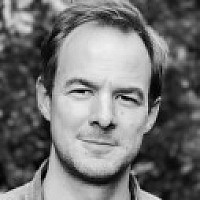 Johnston Press has restructured its senior editorial roles in the North East, appointing two group editors with responsibility for daily and weekly titles respectively.
Joy Yates, who took on the Shields Gazette last year in addition to her editorship of the Hartlepool Mail, will now also have overall responsibility for the Sunderland Echo.
Joy Yates
John Szymanski will stay as day-to-day editor of the Echo, a role he took only last February.
Yates's role encompasses all JP titles in the south of the region, which include the three dailies and the weekly Peterlee Star and Washington Star.
Susan Windram has assumed the role of group editor, North, with editorial responsibility for 11 weeklies.
These are the Southern Reporter, Selkirk Weekend Advertiser, Hawick News, Berwick Advertiser, Berwickshire News, Galloway Gazette, Carrick Gazette, Northumberland Gazette, Morpeth Herald, the News Post Leader and the News Guardian.
Each retains an individual editor.