04 February 2014
Publisher guilty of assault after headbutting man over "racist" slur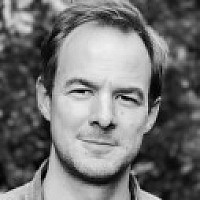 Danny Lockwood, the founder and publisher of The Press in Dewsbury, has been found guilty of assault after headbutting and punching a man who accused his newspaper of being "racist".
Lockwood, also the publisher of rugby league title League Weekly and Yorkshire Golfer magazine, was found guilty at Kirklees Magistrates' Court after a one-day trial.
The Dewsbury Reporter reported that he attacked Liam Ellis outside the Fox and Hounds pub in Hanging Heaton on April 20 last year after a discussion about the paper.
Danny Lockwood
Ellis needed five stitches under his left eye and his vision is still affected. He told the court: "I offered my hand and I said 'I've come to apologise'. He was stood perhaps five yards away and he came running at me and he hit me.
"He came and headbutted me and I doubled over and he kept punching me in my face and arms."
Representing himself during the trial, Lockwood said that Ellis had become loud and threatening, branding him and The Press "racist".
He accused Ellis of "picking a fight" with him, but District Judge Baldwin decided that he was not acting in self-defence or that the force used was proportionate.
Lockwood will be sentenced on 25 February, with the judge adding that a community penalty was likely given his previous good character.
Speaking to Hold The Front Page after the trial, Lockwood said: "There were a number of aspects of the case that I was very disappointed with, not least the outcome.
"I was surprised that the judge seemed ambivalent to contradictions in the witness statements, and discounted police photographs which supported my account that Mr Ellis's injury was caused not by a head butt, but an accidental clash of heads when he pursued me outside the pub, and which also left me with a deep cut on the crown of my head."
Lockwood, who also writes a column for The Press, said he was considering an appeal against the verdict.