07 February 2014
Points North: Nicky Unsworth, CEO of BJL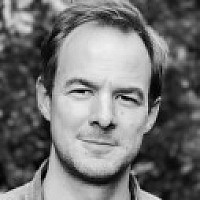 Each Friday in Points North, one of the North's leading media personalities will be giving us their take on the news covered by Prolific North over the last seven days.
This week it's the turn of Nicky Unsworth, CEO of integrated agency BJL.
The City Growth Commission is  heading to town next week to speak to our city leaders about what's limiting growth in Manchester. So if I have an hour or so to spare on Tuesday I'll be heading down there to hear how things shape up.
But whilst the debate may be around what is limiting city growth, lack of growth isn't a story being played out in our sector right now.
I know of course that the creative and digital sectors alone can't be responsible for propelling entire cities forward and that the factors involved are far more complex, but I can't help looking around at the news of expansion and innovation that have filled the electronic pages of Prolific North just this week, without feeling a real sense of optimism and excitement in the air in the North right now.
First it's great to see Mike Moran and his team at Mojofuel working with Chinese brand Tsingtao to produce a fun and quirky concept like Dragon Ping Pong and I'm sure they will do a great job of bringing the idea to life with whatever fun, experiential and social activity they have planned.
Then we only have to look over to Liverpool to see another brand and creative consultancy spring into existence in the form of Studio Jo and Co, as further evidence of the demand for smart, creative thinking in the North of England.
And most exciting of all is the announcement of a regeneration project to create a new digital and creative industries quarter in Leeds, akin to London's Silicon Roundabout (of particular interest to me, given our recent opening of BJL London right by Silicon Roundabout in Shoreditch). So what's stopping Leeds establishing a similar hub? Nothing in my view. What was it Kevin Costner once said in Field of Dreams? "If you build it, they will come". Let's hope it becomes an epicentre for digital and tech businesses.
And while Rob Shaw at Epiphany ponders whether agencies in Manchester care about the digital scene in Leeds, the truth is we want and need our partners and competitors in neighbouring cities to be striving for success and taking risks, in order to prove to ambitious brands that London is not the only place to look when it comes to finding exponents of first class creative and digital work.
So bring on the City Growth Commission's hearing and let them ask what's holding us back. But for me the mindset and approach to expansion is already deeply rooted in the culture of our great Northern cities, and we in the creative and digital sectors are ready to bring to the table whatever we can to help spur things forward.
Nicky Unsworth is the CEO of integrated marketing, advertising and communications agency BJL.