18 February 2014
Newsquest attacks "disproportionate" action as strike goes ahead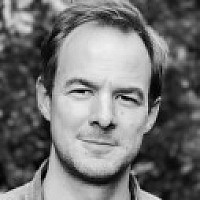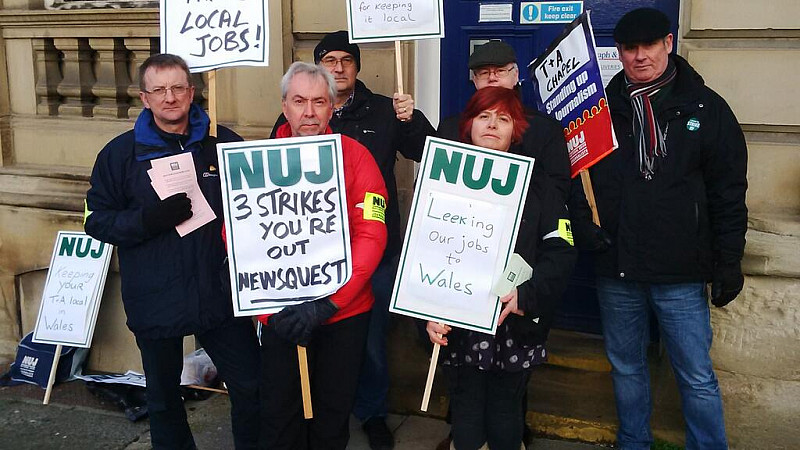 Newsquest journalists have today gone ahead with their 24-hour strike over plans to move jobs from the North East to a new subbing centre in Wales, despite warnings from the publisher that they may be in breach of contract.
The action drew criticism from Newsquest Yorkshire and North-East managing director David Coates, who called it "disproportionate and counter-productive".
The publisher's National Union of Journalists members in Darlington, York and Bradford are holding the stoppage over plans to move 25 production roles to a new hub in Newport.
The picket line outside the The Press offices in York this morning
Newsquest insists that no compulsory redundancies are involved and that affected journalists have a choice between relocating to Wales and taking a redundancy package.
And it said that today's action would have no impact on the print or website versions of the Northern Echo, Bradford Telegraph & Argus and The Press in York.
David Coates, Newsquest Yorkshire and North-East managing director, said: "Some journalists working for Newsquest North-East are taking part in industrial action today. Our newspapers will be on sale as normal and our websites will be unaffected.
"Businesses across the world are having to adapt, and embrace new technology, to remain competitive. The media industry is facing huge structural change and Newsquest North-East has responded by investing in a state-of-the-art editorial system which will make journalists' jobs significantly easier. It will enable us to publish our content far more efficiently across multi-digital platforms and in print.
"A consequence of this necessary change is that part of the sub-editing process will be transferred to a production centre in Wales.
"All key editorial decisions and judgments will continue to be made in the North-East, including final output of pages to our print centres. News gathering by an unrivalled number of local reporters and photographers is completely unaffected.
"Consultations began in November and are ongoing, and the Company is disappointed that members of the National Union of Journalists have chosen to take industrial action which is considered to be disproportionate and counter-productive to the long established business which employs them."
NUJ members voted by 80% for strike action in Bradford, by 83% in York and by 75% in Darlington. The NUJ has requested that Henry Faure Walker, who takes up the post of Newsquest chief executive on 1 April, institutes a moratorium on the plans.