28 January 2014
Whittington leaves editor's role to become head of news at Yorkshire Post Newspapers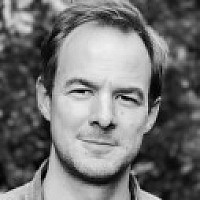 Rebecca Whittington has been appointed head of news at Yorkshire Post Newspapers.
Whittington, who was previously the editor of the Pontefract & Castleford Express and Hemsworth & South Emsall Express, replaces Paul Whitehouse, who recently took voluntary redundancy.
Rebecca Whittington
Her main responsibility is for the Yorkshire Evening Post, with Paul Jeeves assuming a similar responsibility for the Yorkshire Post. Jeeves has been at the paper since 2005 and was the Post's chief reporter for North Yorkshire being moving to his new role.
Both are reporting to Mark Casci, multimedia content manager for both titles, with over 20 reporters in the team as a whole.
Whittington told Prolific North: "Many journalists hope to one day work for the Yorkshire Post and Yorkshire Evening Post - I certainly harboured such ambition when I was a trainee reporter - so when I was presented with the chance to join the content desk here I jumped at the chance.
"I started out at the daily Telegraph & Argus in Bradford, but since then the majority of my career has been in management at weekly titles. Moving back into the daily pace has been an exciting change, made all the better by some of the experienced, creative and talented people I am working alongside.
"Yorkshire Post Newspapers are the go-to titles, both online and in print, for all the latest breaking news, debate and in-depth coverage of issues that matter in Leeds and Yorkshire, and I am very pleased and proud to be a part of that."