27 January 2014
Monday Moves - Kenyon Fraser, PHD Manchester, Beattie and One Marketing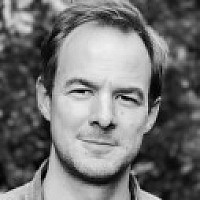 More moves on the job front this week, with another raft of opportunities hitting the Prolific North job board.
But before we come to those, a quick update on some job-related news on the site over the past few days.
BJL announced it would be setting up a London office with a seven-strong staff - two of whom have moved south from the agency's Manchester HQ.
Hale-based Rumpus has brought in three new employees to increase the strength of its B2B offering, while Leeds agency Propaganda has hired five new staff in response following the new business it won in late 2013.
Former Manchester Evening News journalist Simon Donohue, meanwhile, has decided to move into PR after a year spent freelancing. He's taken up a senior consultant position with Judge & Howard.
Worth also mentioning the latest news regarding Manchester City Council's £10million drama production hub. To be known as The Space Project, it is scheduled to open in May with up to 500 job opportunities.
As for the Prolific North job board this week, PR agency Kenyon Fraser - which has offices in Liverpool and Leeds - is after a "senior" person to become its new PR and Communications Account Director. A mix of in-house and agency experience is preferable for interested candidates.
PHD Manchester, who have recently picked up a juicy brief from Arriva, is after a Media Planner to take responsibility for all press and digital media plans.
Elsewhere, there's an opportunity for a Brand Marketing Manager managing a number of major brands' consumer ecommerce sites. A broad understanding of all marketing channels is important, although "excellent digital knowledge" is a must.
Still in the ecommerce field, a "major retail business" has a six-month opportunity for an Interim Business Analyst. You'll need to be ready to go - the company will want you to start within a couple of weeks - but it will pay you up to £360 a pay for the trouble.
Are you a senior account manager working in PR? Beattie Communications has a "fantastic" Account Director opportunity that could be for you. Ideally you'll have a B2B background, but it's not essential.
Account executives looking for the next step could be attracted by the role of Senior Account Executive that's on offer within the offline advertising department of One Marketing Communications. The same agency is also looking for a Senior Account Manager.
Finally, there's an opening as a Marketing Manager with a "successful consumer products business" in south Manchester. Someone with a strong understanding of retail trade and consumer marketing is required.
Buy One, Get One Free!
This week is your last chance to get our Buy One Get One Free offer.
For just £300 plus VAT, you can get two job adverts (to run at any time during 2014) and reach the biggest and most targeted creative, media, marketing and digital audience in the North.
Think of the numbers you could reach – our site already gets almost 36,000 unique visitors a month, while our daily newsletter reaches 19,000 inboxes every single day and our Twitter account has just clocked up 3,500 followers.
And if you're looking to reach an even more targeted MediaCityUK audience, our MediaCity Daily site is growing rapidly. Your BOGOF job ad will appear on MediaCity Daily as well as the Prolific North website and newsletter, and will be tweeted to over 24,000 followers through the MediaCity Daily, MediaCity Daily Jobs and Prolific North accounts.
Please note that our January special offer applies to all job ads placed on or before January 31.
For all enquiries about placing a job ad, drop us a line at jobs@prolificnorth.co.uk or call Jill Taylor on 07879 471636.