20 January 2014
Monday Moves - Deltatre, Genius Division, UK Fast and Buy One Get One Free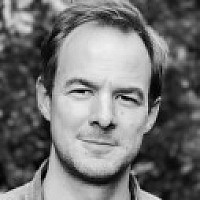 It's been another busy week on the jobs front at Prolific North, with the buoyant January market showing no signs of abating.
Before we run through the new jobs on our site, it's worth highlighting a couple of jobs-related stories we published over the past week.
Manchester-based sports media services company Deltatre has moved its team into a new base at The Landing at MediaCityUK, and says it has plans to double its headcount and has already hired additional technical and operations staff.
Meanwhile, digital agency Genius Division has announced a recruitment drive after a doubling of its turnover. It currently has five staff at its Barnsley office.
Don't forget we're still running our Buy One, Get One Free offer on all jobs ads placed with us before the end of the month, so if you're looking to recruit, now's the time to do it... see below for more details.
This week, UK Fast is looking for a Creative Designer with an "an irrepressible creative streak".
There are some good-looking short-term contracts available, with a housing trust in Northwich requiring a Communications Officer for a couple of months, while there are maternity cover openings as a Digital and Marketing Manager and a Marketing and PR Manager.
A Yorkshire-based agency is on the hunt for a Client Services Director who will operate at board level and take responsibility for the agency's PR and social media clients, while also on that side of the Pennines, a full-service agency is after a Senior Account Manager with an "absolute passion for all things digital".
Elsewhere, there are openings for a Digital Media Account Manager with a "truly global media agency", a Cheshire-based Account Manager in the medical communications field, a B2B Communications Executive for a lighting manufacturer in Manchester and a Consumer PR Senior Account Manager in Macclesfield.
Buy One, Get One Free!
For just £300 plus VAT, you can get two job adverts (to run at any time during 2014) and reach the biggest and most targeted creative, media, marketing and digital audience in the North.
Think of the numbers you could reach – our site already gets almost 36,000 unique visitors a month, while our daily newsletter reaches 19,000 inboxes every single day and our Twitter account has just clocked up 3,500 followers.
And if you're looking to reach an even more targeted MediaCityUK audience, our MediaCity Daily site is growing rapidly. Your BOGOF job ad will appear on MediaCity Daily as well as the Prolific North website and newsletter, and will be tweeted to over 24,000 followers through the MediaCity Daily, MediaCity Daily Jobs and Prolific North accounts.
Please note that our January special offer applies to all job ads placed on or before January 31.
For all enquiries about placing a job ad, drop us a line at jobs@prolificnorth.co.uk or call Jill Taylor on 07879 471636.