09 December 2013
Sky's North East news site shut down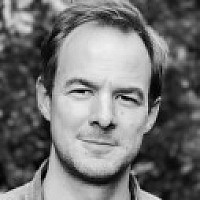 Sky has closed down its North East-specific website, Sky Tyne and Wear, after less than two years.
The site, which was launched in February 2012, provided video reports, news updates, local sport and an events service for the Newcastle and Sunderland conurbations.
It was shut down suddenly at lunchtime today, having still been tweeting earlier in the day.
Initially set up by Sky as a pilot project with a brief to explore the "possibilities of local", the closure appears to represent an acknowledgement from the broadcaster that it has not worked.
Editor James Marley
A statement on its website said: "We have greatly valued the interest of everyone who has come to the website and mobile app since we launched in February 2012. We hope you have enjoyed the news, sport and events service we've provided.
"Sky Tyne and Wear was set up as a pilot project, and with your help we have learned a great deal about local news and views.
"Now the pilot period is over, we have conducted a thorough review and the service is now closed. It's been a great couple of years with many memorable moments which we have shared together. We are genuinely sorry to be signing off."
Sky Tyne and Wear was originally set up with 13 journalists, including nine dedicated video journalists, and it is understood that 14 people were still involved with the site.
Prolific North is still awaiting details on the fate of the site's staff.
In August, Sky revealed that the site had yet to make a profit and in an article for Press Gazette, Sky Tyne and Wear editor James Marley and Sky News associate editor Simon Bucks insisted that the value of the service "cannot be measured simply in advertising revenue".
They did add however that "the next few months will be critical".