20 December 2013
Imprisoned editor graduates from UCLAN journalism course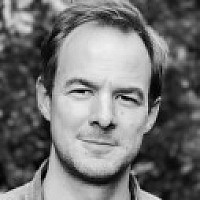 An editor imprisoned by Zimbabwean dictator Robert Mugabe has graduated in journalism leadership from the University of Central Lancashire.
Jethro Goko was jailed when his paper, the Daily News, was banned by Mugabe's regime.
Jethro Goko
But after winning back the paper's publishing license, the 49-year-old re-launched it in 2011 and staff numbers now stand at 320.
During the period he also managed to juggle a position on the course in journalism leadership, which he originally started back in 2006.
He said: "I can't tell you how happy I am to have graduated. I'm ecstatic and so proud that my wife and two daughters were there to see it happen.
"The UCLan course was fantastic, really enjoyable and exactly what I was looking for. It really zeroed in on the specific areas of management, strategy and digital shift which are essential for me in my role as the editor-in-chief.
"At times I thought it was all getting too difficult with the legal battle to regain the paper's publishing license but coming to Preston was a godsend.
"Speaking to fellow newspaper editors on the course reassured me that I was doing the right thing and it was worth all the financial and emotional effort."
Francois Nel, the founder of the Journalism Leaders Programme at UCLan, added: "I'm unbelievably proud of Jethro and what he has achieved since he started with us back in 2006.
"The way he's studied hard alongside resurrecting the Daily News is amazing. He's been a joy to have over in Preston and I'm delighted he's keen to send over some of his staff to follow in his footsteps and become the next journalism leaders."