03 December 2013
Former Daily Star and Sunday Express editor killed in car crash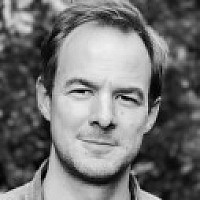 Former Daily Star and Sunday Express editor Brian Hitchen has been run over and killed in Spain, along with his wife Nelli.
The 77-year-old, who was editor of the Daily Star from 1987 to 1994 and the Sunday Express in 1995, and 80-year-old wife were struck by a car while crossing a road near Benidorm.
Known for his larger than life personality, Hitchen began his career at the Oldham Chronicle in the late 1950s. He then served in the Parachute Regiment during his national service before moving to the Daily Mirror's Manchester office.
Brian Hitchen and wife Nelli at their son Alexander's wedding in September
While at the Mirror he covered the 1965 India-Pakistan War, the assassination of Martin Luther King Jr in 1968 and on the Bogota Bracelet scandal involving Bobby Moore in 1970.
He returned to London on the news desk for the Daily Mirror in 1972, later joining the Daily Express in an executive role.
His tenure at the Star covered a time when the paper sold almost two million copies a day.
In 1996 he set up his own media company, Brian Hitchen Communications, and also became chairman of the Kerry Life and Irish Country Life.
Northern and Shell's director of digital content Gareth Morgan said: "Our thoughts and prayers are with Brian and his family at this difficult time.
"He gave me my break on Fleet Street 20 years ago. He was a giant of the newsroom and knew what everyone was doing.
"He cared about everyone on the paper and he cared about journalism to the day he died."
Current Daily Express editor Hugh Whittow added: "Brian was one of my very best friends and I am deeply, deeply saddened by this tragic news.
"Brian was talented, funny, generous, full of mischief and everyone loved him.
"He was devoted to Nelli and she was devoted to him, and they both adored their children and grandchildren. This is tragic news.
"He was a brilliant journalist and an absolutely fantastic man."