02 December 2013
Council leaders protest to Newsquest chief over redundancy plans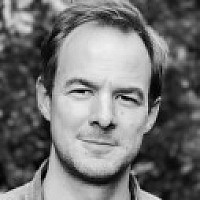 The leaders of York, Darlington and Bradford councils have written to Newsquest chairman and chief executive Paul Davidson in protest at plans to move over 20 sub-editor jobs to Wales.
The National Union of Journalists said last week that the jobs are set to be lost in all three centres at Newsquest North-east, with five at risk in York, 11 at Bradford and seven at Darlington.
Newsquest chief executive Paul Davidson
Now Cllrs James Alexander, David Green and Bill Dixon have teamed up to express their "concern" at the reports.
The letter reads: "Local media plays a huge part in the democratic life of our towns and cities.
"The relationship between local authority and local press can be interesting at times but it is significant to our residents, in allowing debate in a city. It provides an essential mechanism for ensuring elected representatives are held to account by the public.
"It is our belief that the strength of a local press, much like a Council, is founded on its connection with the communities it serves. Critical in this relationship is a clear understanding of local context. Without this, it is hard to imagine how an editorial line could accurately represent the areas which are of most importance to residents.
"Against the backdrop of previous job-losses and reductions at regional offices, we are concerned about the loss of jobs and viability of local newspapers in our cities if this trend continues and would urge you to reconsider this latest decision. We would like to see sub-editing remain in our region."
Newsquest's plan is to move production at all its North-east newspapers to a central subbing hub at Newport from February.