26 November 2013
Sunderland Echo to take football 'Pink' online after 106 years in print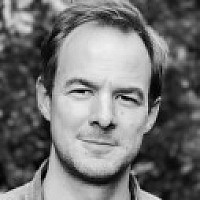 The Sunderland Echo's sports paper is to go online only after 106 years in print.
The Football Echo, known as the 'Pink', will be printed for the final time on December 29, having been first published in 1907.
Echo editor John Szymanski said that technology and the unpredictability of modern-day match times had contributed to the decision.
The Football Echo reports Sunderland's win in the 1973 FA Cup final
He said: "The Football Echo has been part of the fabric of sporting life in Sunderland for over a century.
"It has followed the fortunes of Sunderland AFC through many highs and lows – from being League champions twice and FA Cup winners twice, to the club's first relegation in 1958. That ended a 68-year stay in the top division – and the Football Echo went white with shock!
"It is still a great paper that we are very proud of. However, technology has moved on, match times have as well with around half of Sunderland's games not being at 3pm on a Saturday afternoon – and so we have to move on too.
"We hope that moving online, giving it more immediacy after games, ability to update it at a moment's notice, and making it free, will open the Football Echo up to a much wider audience.
"We are drawing up plans to make the final print version of the Football Echo a great keepsake for fans – aiming to go out with a bang, not a whimper, to mark its place in the city's sporting history.
"We want fans to send us their favourite memories of the Football Echo, tell us how it played a part in their lives and help us to celebrate a great publication."
The Echo follows the Sheffield Star, which earlier this year took The Green 'Un online-only after 106 years in print.