25 November 2013
Renowned former journalism training centre head dies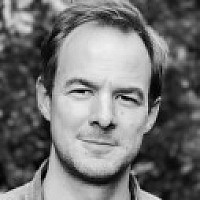 A renowned former head of the Thomson Regional Newspapers training centre in Newcastle has died aged 95.
John Brownlee. Pic courtesy of Hold the front Page
John Brownlee was in charge between 1969 and 1983, when the likes of Andrew Marr, James Naughtie and Lionel Barber were students.
He also enjoyed a career in newspapers in the North East, starting as a junior reporter with the Blyth News before beginning a long association with the Journal and Evening Chronicle after he had served during World War Two.
In 1969 he and Walter Greenwood - who co-wrote McNae's Essential Law for Journalists and died in September - were asked to set up journalist training centres in Newcastle and Cardiff.
He later settled in North Yorkshire. His son John is the former head of corporate affairs at Yorkshire Television, while one of his grandchildren, Nick, worked at the Chronicle and now runs a PR agency.