05 November 2013
'Overwhelmed' regional editors lack confidence in owners, report finds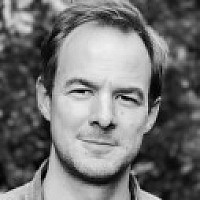 Regional editors are "overwhelmed" by the increased demands on their roles and lack confidence in their publishers' ability to reverse declining trends, a new research study has found.
The study by North Wales Daily Post editor Alison Gow, written as part of an MA in Journalism Leadership, has been included in a Journalism Leadership Insight report put together by the University of Central Lancashire.
Called "Dancing on the Fountain: the challenges, competencies and evolution of the UK regional press editor role", it bases its findings on a confidential online questionnaire and interviews involving daily title editors and editors-in-chief.
Report author Alison Gow
Today's editor, it concluded, "may now find himself operationally involved in aspects of management from human resources to financial or project management", rather than editorial matters.
"There was also a view that staff saw no longer saw editors as a 'great journalist' but as the mouthpiece through which company restructures, redundancies and cost-savings were communicated," the report continued.
It also found that editors were becoming more hands-on, less active in the community and overwhelmed by the evolving demands of the role.
Interviewees also raised concerns about the "widening gulf between the newsroom's digital experts and editorial leaders" and "questioned publishers' commitment to the regional newspaper model".
The Journalism Leadership Insight report includes five studies from media executives, who all carried out the MA in Journalism Leadership at the university.
The report's editor François Nel, director of the Journalism Leaders Programme, said: "The report offers much-needed insights into the challenges facing the industry by the very people driving innovation in our sector. The leadership lessons they share couldn't be more timely."
The report is available for download here.