11 November 2013
Newcastle continues ban on Trinity Mirror journalists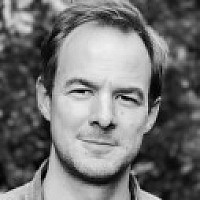 Newcastle United continued its ban on local newspapers over the weekend as the row over coverage of a recent fans' protest showed no signs of abating.
Last month, Trinity Mirror titles the Journal, Chronicle and Sunday Sun were all handed an indefinite ban over what the club saw as "completely disproportionate" coverage given to a march against owner Mike Ashley before Newcastle's match against Liverpool on October 19.
Newcastle United manager Alan Pardew
Newcastle's form has recently improved, but despite yesterday's victory at Tottenham, the ban was reinforced at the post-match press conference.
Tottenham had earlier announced that the journalists in question would be free to use the press facilities at White Hart Lane, but at the press conference Wendy Turner, Newcastle's head of media, said: "Before we start I need to make it clear there won't be any questions from The Journal or the Chronicle answered by our manager."
Turner had written to the Chronicle outlining the reasons for the ban, saying the journalists "will not be permitted access to any media facilities, press conferences and player interviews at Newcastle United indefinitely" and that the club's position was "not up for negotiation".