12 November 2013
Journalists should sell adverts on their newspapers, claims ex Local World chief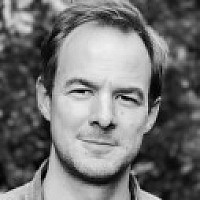 Former Local World chief executive Steve Auckland has said that journalists should sell advertising for the newspapers they work on.
Speaking at the Society of Editors conference for the first time since he suddenly quit last month, Auckland insisted that modern-day journalists needed to play a commercial as well as an editorial role.
Steve Auckland
He said: "Editors and journalists have to have a role on the commercial role as well. There is nothing wrong with a journalist or an editor using their contacts to sell advertising. That doesn't compromise their ability to report news.
"If there is a car dealer who they've sold advertising to and has done something wrong, the journalist should still hold them to account. Journalists will always go after the story or otherwise you lose integrity."
Auckland refused to be drawn on the reasons for his departure from Local World or his relationship with chairman David Montgomery, saying only: "I did the job I was asked to do. We've had a very good first year and it's a good time for me to move on."
He did claim though that it was a "good time to be in journalism", adding: "For the first time in a long time we are seeing audience growth. It is a growing business but the key question is can you monetise it?
"The immediate reaction and seeing your work straight away makes it a more exciting place to be."