22 November 2013
Irvine Welsh writes exclusive Begbie story for Big Issue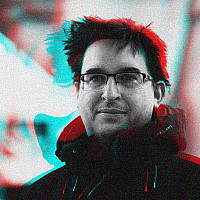 Irvine Welsh has written an exclusive short story for The Big Issue and street papers around the world to help homeless people at Christmas.
He Ain't Lager features Francis Begbie and is set after the novels, Trainspotting and sequel, Porno.
"I'm not sure where this (story) came from. I never really know. I just think the character has to be full of surprises and I quite like this little twist in his (Begbie) life. I became an INSP [International Network of Street Papers] ambassador not because I'm disadvantaged in the current housing market, but privileged by it; I see so many friends struggling to keep a home together, or trying to rebuild one," explained Welsh.
"They deserve the same rights that I enjoy. Homelessness issues are now sadly ubiquitous across the western world, and very much a product of the weak priorities our political leadership has set. The social aspect of housing policy is almost existent, but is in reality how people aspire to live; a home, family, friends, within a community and a concerned citizenry."
The plot centres around Begbie visiting his family at Christmas after his release from prison. His brother, Joe, is homeless.
"We are really pleased that an author of the stature of Irvine Welsh has recognised the importance of street papers and kindly written this story for us. I'm sure readers will be eager to find out what has happened to such an awfully compelling character as Begbie since we last heard from him in Trainspotting," added Kevin Gopal, editor of The Big Issue in the North.
The story will appear in more than 100 street papers in 50 different countries.
You can read it in Monday's edition The Big Issue in the North