28 November 2013
Asian Lite launches health titles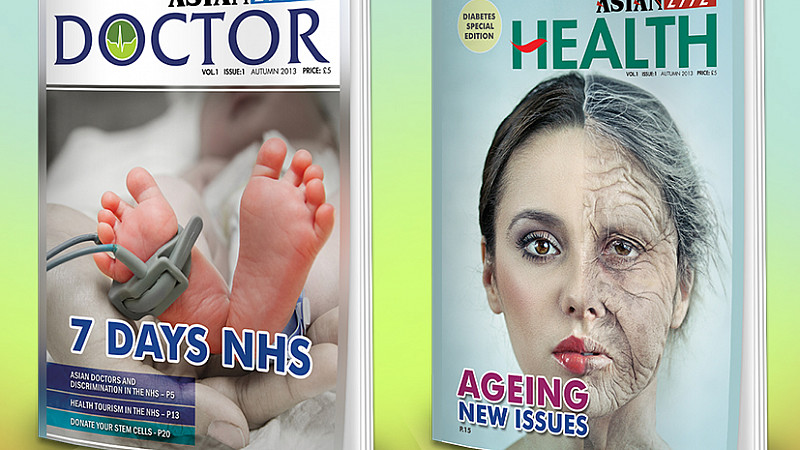 Publishing firm, Asian Lite, has launched 2 new quarterly magazines, Asian Lite Health and Asian Lite Doctor.
It comes following research from the NHS that people from South Asian communities are 6 times more likely to have diabetes than the general population and that the death rate from coronary heart disease is higher among South Asian men and women.
Asian Lite Health will contain articles about how to lead a healthy lifestyle and will be distributed along with Asian Lite.
Asian Lite Doctor, meanwhile, is described as a forum for doctors, pharmacists and other health care professionals.
"As the name implies, Asian Lite Doctor will be a comprehensive journal to provide a platform for the entire medical community from the Indian subcontinent to share their views, values and visions. The magazine has been designed on three ethos of modern journalism – inform, educate and entertain.  The articles will focus on new developments in the Medical Sector in the UK and Indian subcontinent," explained Asian Lite managing director and executive editor Anasudhin Azeez.
Each edition will carry case reports and share information about common and rare conditions. Their will be a regular section dedicated to promoting cultural activities in the community.
Copies will be available at pharmacies, GP surgeries, hospitals, libraries, universities, medical colleges and through direct mailing.