01 October 2013
Sheffield Star reporter seriously injured in bike crash days after pro-cycling feature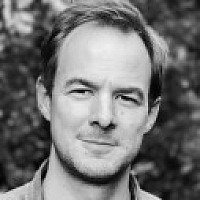 A newspaper journalist who recently wrote a feature encouraging more people to ride their bikes in Sheffield has been seriously injured while cycling in the city.
Sheffield Star reporter Rachael Clegg was cycling through the city centre on Friday afternoon when she was hit from behind by a taxi.
Sheffield Star reporter Rachael Clegg
The 31-year-old was rushed to the Northern General Hospital by ambulance suffering from a fractured jaw and wrist and facial wounds including a gashed chin and a badly grazed cheek.
Speaking from her hospital bed, Clegg told the Star: "All I remember is a jolt from behind and flying through the air."
On September 17, she had penned a feature enthusiastically extolling the benefits of cycling.
She said: "I've been zooming around Sheffield on my bike for seven years. It's fast, refreshing and makes you feel energised, fit and healthy.
"Yet, cycling stalwarts like me aside, few people in Sheffield dabble in this long-standing method of transport.
"Sheffield Council says the number of cyclists in Sheffield has doubled between 2001 and 2011, but where are they?"
The driver of the taxi has been tracked down and questioned by police. It is thought that CCTV cameras will have captured the collision.