29 October 2013
Northern Echo's move stalls after retailer pulls out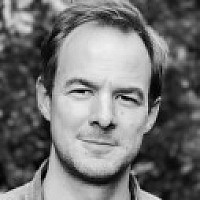 The Northern Echo's move to new offices in Darlington has been scuppered after Debenhams pulled out of plans to take over its landmark building.
The department store chain had been linked with a move into the 40,000 sq ft Echo headquarters on Priestgate, where the Newsquest title has been based for over 140 years.
An artist's impression of how a Debenhams store would have looked
The Echo had agreed terms two years ago with Moorfield Developments, which owns the neighbouring Cornmill shopping centre, who had been in talks with Debenhams.
However, the retailer has now said it has no immediate plans to move into the town, meaning the Echo looks set to stay where it is for the time being.
Editor Peter Barron said: "It all appears to be up in the air and, like everyone else, we are simply awaiting clarification from the developers.
"Whatever happens to the Priestgate building, we will retain a strong presence in the town centre."
Mark Holmes, asset manager at Moorfield Group, said: "We are naturally disappointed that after a long period of negotiation with Debenhams, they are not currently in a position to commit to Darlington.
"We are considering a number of alternative large space users for The Northern Echo building and remain confident about the future of Cornmill."