28 October 2013
Newcastle United bans three Trinity Mirror papers over protest coverage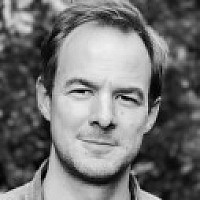 Newcastle United have banned three local newspapers from matches and press conferences in protest at coverage of a recent fans' demonstration against Mike Ashley, the club's owner.
The club wrote to the Journal, Chronicle and Sunday Sun - all owned by Trinity Mirror - last week complaining about their coverage of a fan-organised march against Ashley before Newcastle's match against Liverpool on October 19.
Newcastle United manager Alan Pardew
Around 500 supporters had attended the march, which was subsequently covered on the front page by the Chronicle, and Newcastle officials withdrew all cooperation with the papers as a result.
The ban led to a tense encounter yesterday at the post-match press conference - which the papers' journalists were not banned from - after Newcastle's derby defeat to Sunderland at the Stadium of Light.
Journal chief sports writer Mark Douglas attempted to ask Newcastle manager Alan Pardew how he he felt his team had played, but Pardew replied: "Sorry..." before Newcastle's head of communications Wendy Taylor intervened and insisted he refrain from asking any further questions.
Later in the conference, the Chronicle's chief sports writer Lee Ryder asked Pardew: "What do you expect the reaction to be against Manchester City?" Taylor reiterated: "You know the situation."
Journalists from national papers pressed Pardew on the reasons for the ban, but no answer was given.
No details have been given about when the ban will be lifted.
Earlier this year the club also banned the Daily Telegraph in a row over a story about dressing-room unrest.