03 September 2013
National newspaper begins search for £80k Northern business chief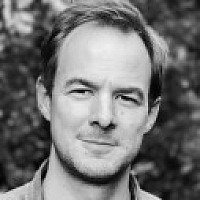 A national newspaper has started a hush-hush recruitment search for a "regional business editor" ahead of the launch of a new Northern office - and a salary of £80,000 is on offer for the right candidate.
Prolific North understands that a newspaper, thought to be right-leaning politically, has begun a three-month "research period" to establish the feasibility of its plans and the quality of available candidates.
A salary of up to £80k is up for grabs
According to the job specification, the opening of a Northern office "is a long-planned strategic move to establish a presence in the North of England".
Manchester is the preferred base for the new role, but other Northern locations will be considered.
The role comes with a "regional editorial directorship" and a salary of between £50,000 and £80,000, plus an unspecified benefits package.
The specification adds: "This new editorial role will be someone who is passionate about a broad cross-section of business topics as well as having ties and significant experience in the North of England. They will be responsible for delivering content and intelligence with an informed, 'Northern' slant."
The search is a further shot in the arm for national newspaper journalism in the North, with the Daily Mirror, The Sun and Daily Mail all having recruited in the region recently.
The identity of the recruiting newspaper is currently unknown, but The Times, The Telegraph and Daily Mail are probably the leading candidates.
Although both the Times and Telegraph have recently shed further editorial staff in cost-cutting restructures, both papers are understaffed in the North and aware that the importance of the North as a media and business hub has increased substantially in recent years.
The Mail is not renowned for its dedication to business coverage but is currently basking in burgeoning revenues for Mail Online, which grew 41% to £11m in the three months to the end of June. It recently made a number of online editorial appointments for a Manchester-based operation.