25 September 2013
McCann Manchester commended at National Apprenticeship Awards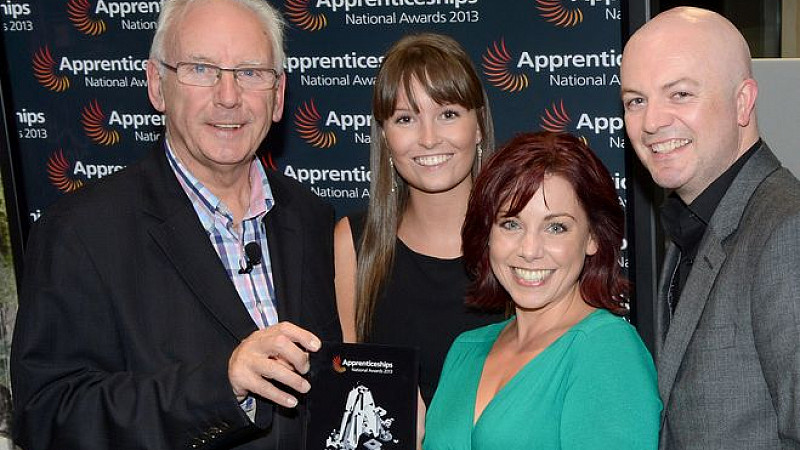 Marketing communications agency McCann Manchester has just picked up a commendation in the Best Newcomer category at the National Apprenticeship Awards in recognition of the agency's efforts with its two year old apprenticeship scheme
The organisers described the McCann category as 'the most fiercely contested category with the largest number of entries' . The agency was pipped to the (winning) apprentice post by the Co-operative Group which scooped the top award with its own scheme which is rather larger as it involves more than 1200 apprentices and is backed by an investment of more than £30m.
Music Industry entrepreneur and songster Pete Waterman presented the award to the McCann team.
At the time of its launch, McCann claimed to be the first of its type in the UK to offer such a qualification in 'Integrated Marketing Communications'.
The programme is run in conjunction with Macclesfield College.
Darren Minshall, head of HR at McCann Manchester said:  "To have been commended and beaten off competition from a significant number of larger companies the first time we entered the award is a tremendous honour.
"We are already building on the success to date of our scheme and are currently recruiting for our 2014 intake."