16 September 2013
Kukri renews kit sponsorship deal with Ulster Rugby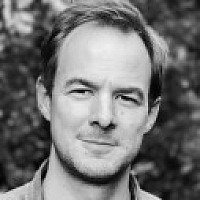 Lancashire-based sportswear brand Kukri has renewed its sponsorship deal with Ulster Rugby for a further five years.
The deal will see Kukri, part of JD Sports, continue as the club's official kit supplier and also become the club shop retailer.
Representatives from Ulster and Kukri announce the deal
Kukri began sponsoring Ulster at the start of the 2008/09 season, and still had a year to run on its existing contract.
Kukri managing director Phil Morris said: "This is great news for us and we are delighted to continue our successful partnership with Ulster. Ulster Rugby has continued to go from strength to strength and this deal underlines our commitment to the sport of rugby."
Fiona Hampton, head of sales and marketing at Ulster Rugby, added: "The deal with Kukri represents the largest sponsorship deal ever done by the club and takes us to the top four club kit deals within our sport in the UK and Ireland."
Kukri, which has over 200 staff with offices in Hong Kong, Australia, New Zealand and Canada, already supplies kit to Commonwealth Games England and Lancashire County Cricket Club.