30 September 2013
Johnston Press steps up cost-cutting drive with enhanced voluntary redundancy scheme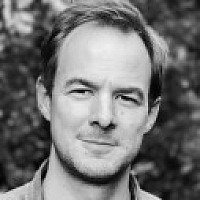 Regional publisher Johnston Press has announced an enhanced voluntary redundancy programme as it looks to step up its cost-cutting drive.
Staff have been given a period of 26 days - until October 25 - to apply for the new package, the details of which have not been released. It will apply to most areas of the business, excluding advertising and digital.
The move comes after the publisher announced another sharp fall in revenue, down nearly 15% to £149.9m, with the group £306.4m in debt. That was despite an increase in operating profit, up over 4% to £28.6m for the first half of the year.
Ashley Highfield
And chief executive Ashley Highfield has told staff that further "rescaling" is now required.
He said: ""We announced a set of healthier results to the city in August which included a return to operating profit growth, strong digital revenues and increases in overall audience
"To ensure we are in a solid position for continued growth we need to be constantly reviewing our business structure and rescaling where appropriate. We have already taken many prudent measures to ensure we hit our financial targets and we will continue to explore different options for our employees to consider.
"With that in mind we are today announcing an Enhanced Voluntary Redundancy Programme."
The programme now covers the whole of the UK and Northern Ireland, and the publisher has also called for applications for flexible working arrangements such as reduced working hours and career breaks.
Several senior staff at the Yorkshire Post are known to have already applied for redundancy under the existing programme.
The total number of people employed by Johnston Press, whose titles also include the Lancashire Evening Post and Blackpool Gazette, stood at 4,350 at the end of 2012, a 23.1% drop year on year. In 2006 it employed 7,849 people.