24 September 2013
Freelance reporter rugby-tackles escaping criminal in Bradford court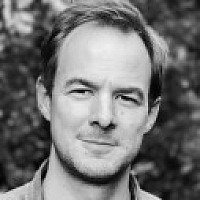 A freelance court reporter has been commended by a judge after preventing a jailed armed robber from escaping a courtroom in Bradford yesterday.
Armed robber Karl Jones
John Davies, who is understood to work for Crabtree's News Agency, rugby-tackled Karl Jones to the floor after he ran towards Judge Jonathan Durham Hall QC and attempted to make a dash for the exit.
Jones had just been sentenced to a total of 12 years for six armed robberies on Bradford shops, nine years in prison with an additional three-year extended licence period.
He said to Judge Durham Hall "Is that 12 years?", then shouted "I can't do 12 years" and jumped from the dock, ran to the judge before veering past the clerk and towards the doors.
After Jones was apprehended, reporter Davies was immediately commended by the judge and awarded £250 from public funds.