27 August 2013
UTV Media blames lack of major sports event for disappointing figures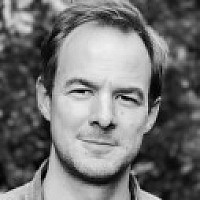 UTV Media, the owner of talkSPORT, has blamed poor market conditions and the absence of a major sporting event for a disappointing set of results in the first half of the year.
For the six months to June 30, turnover at the company's UK radio business fell 14% to £24.1m, reducing operating profits to £2.5m from £6.7m last time. Advertising revenue fell by £3.4m.
Total group revenue was down to £55.2m from £61.6m and profit before tax was £6.1m, compared to £10.7m in the first half of 2012.
UTV, which has its UK headquarters in Cheshire, said that talkSPORT's revenue was forecast to grow in the post-summer months.
John McCann, group chief executive, said: "As expected the first half of the year has been challenging for the group. However, we remain confident about the prospects for growth in the second half and as we move into the 2014 World Cup year."
Chairman Richard Huntingford added that the company expected the "volatility" in the advertising market to continue.
He said: "As we look towards 2014, the prospects for strong revenue generation for talkSPORT also appear promising. Nevertheless, the volatility in our advertising revenue over the last eighteen months confirms that the road to recovery is not necessarily a smooth one and we will continue, therefore, to be prudent in managing the affairs of the group."