05 August 2013
Northumberland National Park Authority and YHA launch creative media project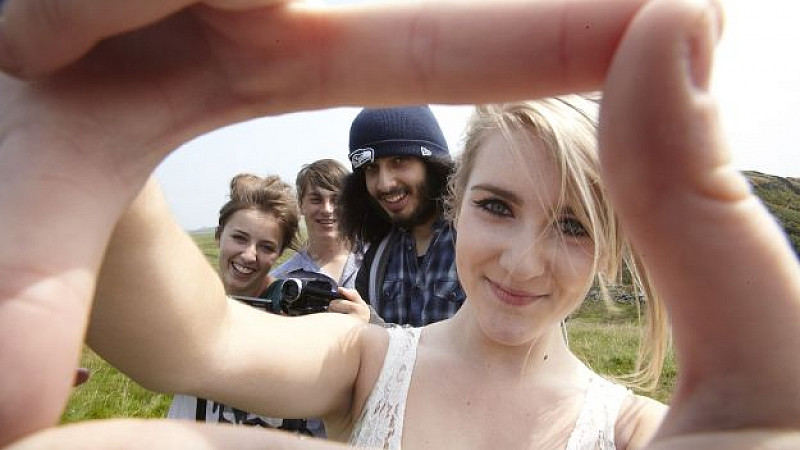 The Northumberland National Park Authority and YHA (England and Wales) have teamed up to launch a creative media project which aims to support young people from across the county's National Park area in their efforts to create promotional films about The Sill, a planned new Landscape Discovery Centre and YHA Youth Hostel at Once Brewed.
The students, aged 16 – 18, are all studying media and creative media BTECS at Queen Elizabeth High School in Hexham and The Duchess High School in Alnwick and they have been commissioned by the NNPA and YHA project team to create visual  and interactive media content across a wide range of digital media.
The project team is hoping that the students will bring their own knowledge and enthusiasm of the surrounding countryside in addition to their nascent technical skills and creative vision.
Four groups of four students from Queen Elizabeth High School pitched their initial ideas which included time-lapse footage of various landscapes from dawn until dusk, split screen demonstrations of multiple activities, subjects transforming from older to younger people to convey different audience groups and transition shots from town to country.
Stuart Evans project director for The Sill at Northumberland National Park, said: "In both developing and designing The Sill, all our deliver partners are committed to offering intern ships, apprenticeships and learning opportunities for young people in our region.
"This initiative with two local high schools is a great example how the project is being used to help young people study and to further their employment and educational prospects. If successful, we expect The Sill to create an additional 170 jobs in our region as well as many apprenticeships and learning opportunities."
The students will start shooting their films after the summer holidays with completion and a presentation evening expected in the Autumn term.
The development phase of the project has been made possible through funding from The Heritage Lottery Fund (HLF) and Northumberland National Park Authority and YHA are hoping to secure an additional £3 million in funding for the full project costs.