19 August 2013
Kermode to replace French as Observer film critic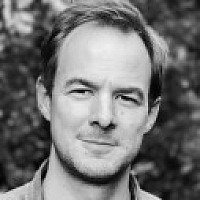 Mark Kermode has been announced as the new chief film critic of The Observer.
Kermode will replace Liverpool-born reviewer Philip French, who is retiring to coincide with his 80th birthday after 56 years in journalism.
University of Manchester graduate Kermode is best known for his popular Radio 5 live film review show with Simon Mayo and the accompanying podcast.
Philip French
He is expected to continue with that and his other BBC commitments, which include BBC2's The Culture Show. He has contributed film reviews for the Observer for several years.
"I'm honoured and thrilled to be taking over as film critic for the Observer," he said.
"The paper is second to none, and writing for it has always been a privilege and a joy.
"When I first started working as a film critic over 25 years ago, Philip's Observer reviews were an inspiration. No one can match his breadth of knowledge or elegance of expression, but I hope I can bring to the role the passion for cinema which Observer readers expect."
French will file his final Observer column on September 1. He started on the Bristol Evening Post in 1957 before roles as theatre critic of the New Statesman and deputy film critic at The Times. He's been film critic of the Observer since 1978, but had begun writing for the paper in 1963.