16 August 2013
"Senior staff" at Yorkshire Post apply for voluntary redundancy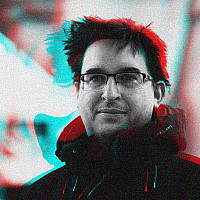 A voluntary redundancy scheme at Johnston Press' Yorkshire titles has led to a number of senior staff at the Yorkshire Post taking up the offer.
Johnston Press hadn't responded to Prolific North's request for a comment at the time of going to press, but Helen Oldham, the managing director of Johnston Press Yorkshire told Hold The Front Page that chief sub-editor Bob Holmes, news editor Phil Booth and deputy news editor Paul Whitehouse had all applied for VR. As had investigations editor, Rob Waugh.
"Whilst we have accepted their applications in principle, no leaving dates have been given yet, so it may well be months rather than weeks before they go."
It comes as the Yorkshire Post awaits the arrival of new editor, Jeremy Clifford, who will officially take up his post on September 2nd. The editor of The Star in Sheffield takes over from Peter Charlton.