03 July 2013
NUJ hits out at Johnston Press after closure of 106-year-old sports paper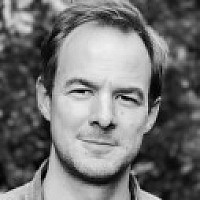 The National Union of Journalists has hit out at Johnston Press over its sudden closure of the Sheffield Star's Saturday sports edition.
The Green 'Un, which was first published in 1907, will go online-only after the Star announced it was ending the print edition, which had a weekly sale of just over 4,000 copies.
No jobs are understood to be at risk, but the NUJ said reporters were shocked by the announcement.
Chris Morley of the NUJ
Chris Morley, Northern and Midlands organiser for the NUJ, said: "For too long, senior newspaper executives with bloated salaries have been making decisions to close well-loved and widely admired titles after years of slowing bleeding them to death through lack of investment. Closure is a mark of their failure, not the failure of a title with a century-old tradition.
"Instead of getting paid as entrepreneurs growing their business, corporate terminators are showered with huge sums to hack off large parts of their own companies.
"The trouble is that they did not make these businesses. They therefore should not have the ability to snuff them out as publications on the streets without widespread and fullsome debate and consultation with the communities from where these titles emerged.
"I challenge Johnston Press to engage with the people of Sheffield about the proposed loss of The Star's Green 'Un edition - and have the guts for once to invest properly in their printed products to make them a success in combination with the new publishing platforms that exist today."
Star editor Jeremy Clifford said the move online was an "exciting development", which he said would see it become "far more immediate, responsive and reactive to what is going on in the footballing world".