20 June 2013
Union's fears after Trinity confirms plans to move regional newspaper archive to Watford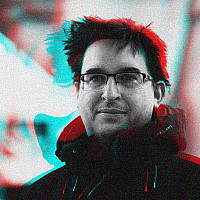 Trinity Mirror has confirmed that it will be unifying its regional newspaper libraries, to create "one of the biggest and best photographic archives in the world."
It will see all regional material move to Watford and enable editorial teams across the group to have access to the entire archive.
However, the National Union of Journalists has already reacted angrily to the plans, which may leave some archivists facing redundancy:
"The archives that Trinity Mirror wishes to rip out of the Merseyside community are precious, not just to the people of Liverpool, but also in their own right," said Chris Morley, Northern & Midlands organiser.
"They are a tremendous asset built up from the industry of generations of photographers and reporters and should be seen as a community asset to be treasured, not just a commercial tool to be exploited.
"This proposal by Trinity Mirror comes at a crucial time when the company is looking to expand its operations involving heritage content on Merseyside. Dumping all the archives in Watford would limit this type of work and will be frustrating for our members trying to carry it out."
However, Trinity argues that its Watford library already contains 60-80m photographs and the combined collection would have national and international significance and secure the material so that it's accessible for generations to come.
It added that: "consolidating the archives in one central library creates a single shared resource that all of Trinity Mirror's journalists can access in print or online, while also bringing significant new commercial opportunities to the group."
"We recognise that this collection is of national and international significance which is why we're taking these steps to organise it, conserve it and, most importantly of all, use it," explained Fergus McKenna, Mirror Group head of syndication and licensing.
"There are few photographic collections of this size in existence and by creating one central library - but keeping each relevant title archive distinct - we're going to be able to open these archives up like never before.
"Having all the collections in one place will give us the freedom to actually explore and understand them, which wasn't always the case when they were managed across multiple centres.
"For the first time we'll actually be able to discover the role our journalists played in documenting some of the events that shaped modern Britain."
The archives from each regional centre will be catalogued and held as a "distinct entity" so that journalists have access to their local material.
"This project is enabling us to refocus on what we have got while starting the crucial process of digitising and commercialising this content," added Ken Rogers, managing director, Trinity Mirror Sport Media.
"We have had hundreds of thousands of hard copy pictures sitting on shelves in dusty picture bags. A resource like this has no relevance unless we begin to categorise what we have got and use it to capture the imagination of our readers."
Regional papers are being given the option to retain text cuttings locally or transfer them to Watford.
Trinity also stated that by having the centralised archive system, they would be able to increase the publication of stand-alone products, including magazines and books.