27 June 2013
Sunday People's Walker replaces Drake as Rugby League World editor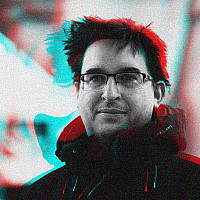 Brighouse-based Rugby League World has appointed Gareth Walker as its new editor.
He takes over from John Drake who's been editor since 2009 and who'll now focus on a relaunch of the totalrl.com website.
"It has been an honour and a privilege to edit Rugby League World for the last three years," said Drake.
"I'd like to thank everyone who has contributed to the magazine in that time and, of course, everyone who has bought and read it.
Gareth Walker
"Having worked with Gareth for many years I'm certain Rugby League World will go from strength to strength and will continue to provide interesting and intelligent coverage of all aspects of our sport."
Walker, who's based in Manchester is the rugby league correspondent for the Sunday People and has been so since 2002.
"I grew up reading the original Open Rugby every month, and was then fortunate enough to start writing for the magazine when it was acquired by League Publications while I was working there full-time," he said.
"I have continued to contribute as it evolved into Rugby League World and the magazine that we see now, and believe it has an important role within the sport.
"I think John Drake has done a terrific job during his time as editor, and he has already been a huge help in offering help and guidance as he prepares to hand over the reins and focus on new challenges.
"I first started writing about Rugby League in the amateur game, will continue to cover the Championship for both League Express and while working with Premier Sports, and see two or three Super League games each weekend through my work for national newspapers including the Sunday People.
"As such, I believe I've got a very rounded view of all levels of Rugby League in this country, and will bring that overall view to the role of editor, while hopefully bringing the strongest and most interesting stories in the sport to the readers."
The next issue of the magazine is out electronically right now, with the print edition hitting the shelves from Friday 7th June.