20 June 2013
Sheffield College appoints new head of press photography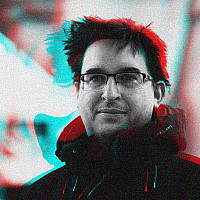 Sheffield College has brought in Jane Parr to lead its press photography and photojournalism course.
The award-winning photographer returns to the college, having completed the course herself in 1998, when it was taught by Paul Delmar.
She went on to become a senior photographer and later deputy pictures editor at the Newsquest newspaper group in Watford. She won the Photographer of the Year Award 3 years in a row at Newsquest London before going it alone as a freelancer.
"I'm absolutely over the moon about landing the job and very excited about giving my new trainees the best experiences and opportunities that will enable them to progress from the course into the news industry as image makers," she said.
Sheffield College is one of only 2 places offering an NCTJ-accredited press photography and photojournalism course.
"Jane has strong credentials and great teaching experience. She has won awards and understands the skills that the media industry need. I am delighted that she is leading this nationally acclaimed course," added Heather Smith, Principal of Norton College, part of The Sheffield College.
"Jane takes over from Rob Rathbone, who has been a real credit to the college and our students thanks to his technical expertise and industry connections. We wish him all the very best for the future."