21 June 2013
Restructure hits Ten Alps as losses double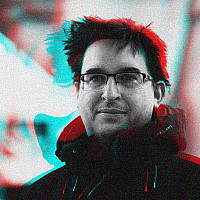 Losses at Macclesfield-based media firm, Ten Alps, have doubled following a major restructure to move "decisively away from the legacy of its past."
Group revenues fell to £27.6m (2012: £34.18m), while losses before tax more than doubled to £8m (2012: £3.64m).
The restructuring process over the last 12 months has seen the creation of a simplified management structure; the disposal of Ten Alps Asia Holdings PTE ltd, Ten Alps Communications Asia PTE ltd and Below The Radar. It also closed its publishing office in Manchester and television offices in Derby.
However, chairman, Peter Bertram argued that with new wins for its CSR unit (Astra Zeneca and Sanofi Pasteur) and the retention of clients in publishing, the outlook is more positive.
"We have a good order book in all our divisions which bodes well for the new financial year. Although it has been a challenging journey since I took on the role as Chairman in January 2011, as stated above, the Group has completed many of its planned strategies of focus and stability this year.
"With continued attention on core markets and organic growth together with a restructured balance sheet, we start the new financial year in a stronger position. We have many talented individuals across our divisions, who continue to create and deliver quality and professional products in tough economic conditions, something this Board is proud of."
The Group has restructured into 2 divisions - Broadcast and Integrated services, the latter includes publishing and corporate social responsibility.