25 June 2013
Jenkins' departure could leave The Times with no Northern correspondents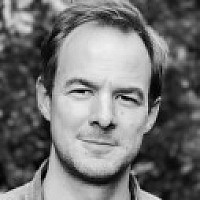 Russell Jenkins, the Northern correspondent of The Times, is to leave the paper after 17 years - and the paper has refused to say whether he will be replaced.
Jenkins, who joined the paper in 1996, is one of the 20 editorial staff who will be made redundant by the paper as a result of its most recent cost-cutting exercise.
His departure, which is set for mid-July, will mean The Times has no remaining Northern-based news correspondents.
Russell Jenkins of The Times
Contacted today, The Times would neither confirm nor deny whether they intended to replace Jenkins, with a spokesperson saying they "do not comment on the circumstances of staff leaving The Times".
Jenkins told Prolific North that he "sincerely" hoped he was not the paper's last Northern correspondent.
He said: "I have worked hard to give The Times as substantial a presence across the North as possible. I sincerely hope I am not the title's last Northern correspondent.
"I have nothing but a huge regard for The Times. It has been a wonderful experience to work for the title."
Jenkins added that he was now "looking forward to the next chapter of my life in journalism".
Should the paper decide not to replace Jenkins, it would raise serious questions over its ability to adequately cover stories in the region, particularly after such a newsworthy year for the North.
Just this year, Jenkins himself has worked on the Dale Cregan and Mark Bridger murder trials as well as the Stuart Hall sex abuse trial.
Earlier this month, acting Times editor John Witherow told staff that "the era of being subsidised is coming to an end", referring to the impending separation of parent company News Corporation's newspaper and entertainment businesses.
The Times' latest accounts showed a total loss of £28.7m for the year to 1 July 2012, up from £11.8m the year before on turnover of £361m.