24 May 2013
Salford Star goes "on strike" over council dispute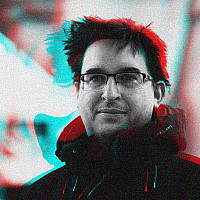 The Salford Star says it has gone on strike because it believes that Salford City Council is blocking information.
The independent publication, which has won a number of awards, claims that its ability to investigate the council's activities has been "put under severe pressure by the Council's attitude."
"Salford Council, with 52 Labour Party councillors out of a total of sixty, certainly has no `viable opposition,'" said editor Stephen Kingston.
"This is why a free and independent press, holding Salford Council and its Mayor up to account, is absolutely vital to maintain democracy in the city.
"This is becoming almost impossible under the autocratic regime that is currently in power in Salford, we have no alternative but to take a stand. For this reason, and to draw attention to the vindictive treatment of the city's independent community press, the Salford Star is going on strike. Welcome to China by the Irwell…"
Kingston also claims that the Council hasn't responded to 5 Freedom of Information requests dating back to December. Prolific North put this and a series of other allegations made by the Salford Star editor to the Council and received this statement:
"Salford City Council does not seek to block information and rejects these allegations. It is unable to comment on individual cases, however the Council received over a thousand FOI requests in the last 12 months. The Council  takes its obligations seriously and makes every effort to respond to them in a timely manner. "
The Salford Star was established exactly 7 years ago and it claims readership for its online publication has risen to 30,000 every week. It is funded mainly through donations.