23 May 2013
Osprey Capital invests in GovToday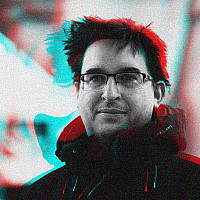 Online publishing and events company, GovToday is to receive investment from venture capital firm, Osprey Capital Ltd.
Osprey invests in companies that are focused or deployable in the UK retail financial sector.
"Following Osprey Capital's recent move to Liverpool, I've been re-engaging with many former colleagues and business partners as well as the Downtown in Business group. It was from this that the opportunity arose to invest in GovToday," explained Ronan Kearney, chairman, Osprey Capital Ltd.
"Some ten years ago I worked together with David Wade-Smith, Chairman of Downtown in Business Liverpool. David is also Chairman of GovToday and introduced me to their innovative approach to the sector.
"The model employed by GovToday is very familiar to me, employing a classic customer focused sales operation. I think there is strong growth potential in the GovToday proposition, including an expansion into financial services conferences by bringing their fresh point of view to a fairly traditional marketplace, and I look forward to working with the very talented team to develop this."
Wade-Smith was appointed non-executive chairman of GovToday in January this year and was involved in the organisation's move from Oxford Road in Manchester to The Landing at MediaCityUK.
"I am delighted to be working with Ronan once again. We have a dynamic and talented team and an excellent reputation for delivering quality communications, conferences and events in Health and Social Care reform, and Green Economy markets," he said.
GovToday currently employs more than 40 people.