13 May 2013
Johnston Press claims first profit increase in seven years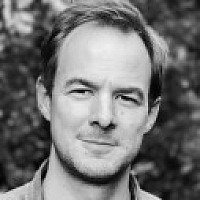 Regional publisher Johnston Press has reported its first increase in operating profit in seven years - despite another sharp dip in revenue.
The owner of the Lancashire Evening Post, Yorkshire Post and Blackpool Gazette announced that its total revenues were down 11.4% on a like-for-like basis for the 18-week period up to May 4.
Johnston Press CEO Ashley Highfield
It did claim however that the decline was slowing, despite advertising down by 15.1%, continuing the downward trends reported for 2012.
Group circulation was down 0.8% year on year, although the company has said that it expects to see an improvement in circulation revenue over the full year, with a post relaunch revenue rise of around 6%.
The publisher is currently in the final phase of relaunching all of its regional titles. During the period it relaunched 183 titles and began to roll out new websites for each of them, with the total digital audience for the company growing by 16.4% in April to 11.6m. The relaunch process is expected to be complete next month.
Digital revenues grew by 32.2%, excluding the digital employment and business directory which grew by 8.1 per cent during the 18-week period.
Ashley Highfield, Johnston Press' chief executive, said: "For the first time in almost seven years we are in a position to report a year-on-year increase in operating profit for the period.
"While the economic environment continued to be challenging, the implementation of our strategy progressed further with the successful completion of the relaunch of the vast majority of our titles, together with the further development of our digital business and the rollout of new hardware and software to all sales staff and journalists. With our reduced cost base and our continued focus on debt reduction, we remain on track to deliver a strong performance in 2013."
The company also reduced its debt following the injection of £10m from the decision to cancel News International's print contract. It said it expected debt to reduce "significantly" over 2013 as cost-cutting continues.