13 May 2013
Headland Media bought for £15.5m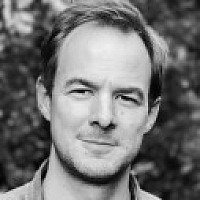 Headland Media, which supplies media and entertainment services and has offices in Liverpool and Leeds, has been bought by US investor KVH Industries for £15.5m.
Headland, which was originally bought by Oakley Capital Investments from BSkyB in June 2008, provides training, news and media to sectors including cruise ships, retailers, oil rigs and gym chains. Clients include Asda, House of Fraser and Celebrity X Cruises.
It currently has 115 staff in nine offices across the UK, US, India and the Philippines, with its services delivered to over 13,000 destinations daily.
Last year revenues amounted to around £8m, of which 85% was derived from annual subscription-based services.
Mark Woodhead, CEO of Headland Media, said: "We're excited to be part of the KVH family and to work with our new colleagues in developing the next generation of onboard entertainment services for ships at sea.
"The trend towards digital delivery of movies, news, and sports clips has been apparent to us for several years. When we discussed KVH's capabilities, there just seemed to be a natural fit between their maritime VSAT service and our news, sports, and entertainment content."
KVH Industries, headquartered in Rhode Island, manufactures products which provide high speed internet, television and voice services via satellite to mobile users at sea, on land and in the air.
CEO Martin Kits van Heyningen said: "The acquisition of Headland Media supports our strategic vision of extending our maritime broadband service to also include delivering premium content to vessels."
The sale gives Oakley Capital a 2.7x return on its original investment.