09 May 2013
Former Times journalist sets up Northern Soul webzine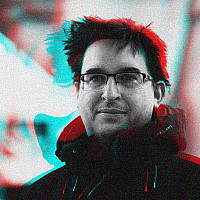 Helen Nugent, a former journalist at The Times, has set up a new website celebrating the North of England.
Northern Soul will initially focus on Manchester, with the intention to roll out across the North, focusing on attractions, cultural events and what's happening.
"We believe there is a demand and a desire for quality writing and photography. Although our intention is to showcase the hidden gems of the North, readers will also find well known venues and events on our site. Basically, if we think people might want to hear about something, we'll tell them," explained Nugent.
"The blogs section of Northern Soul is intended to provoke debate and reflection about where we live. Regular contributors include former Northern Correspondent of The Guardian, Helen Carter, and BAFTA-nominated BBC journalist, Drew Savage. What all our writers have in common is this: a passion for our part of the world and a fantastic way with words."
Nugent will edit the site, which will contain previews, reviews, blogs and "features with a Northern bent." She emphasised that it isn't a listings site, instead it was "borne out of a desire to read first-rate writing about the North of England", and to see photographs that do the area justice.
It will look at theatre, literature, music, art, shops, restaurants, pubs and clubs, as well as quirky pages including a weekly column by Chef Tony, who's previously worked at Nutters in Rochdale and The Lowry.
Nugent has spent 15 years working as a news and features writer at newspapers including The Times, Mail on Sunday, Telegraph, FT, Independent and The Guardian. She's also written for Big Issue in The North, the British Theatre Guide and the Manchester Salon. Since returning to the North West she's covered for the Northern Correspondent of The Guardian, sub-edited the Creative Tourist and been a producer for BBC Radio.
The Northern Soul website was developed by Simply Better IT in Derbyshire and the logo designed by Paul Irwin.