07 May 2013
150 jobs to go as Auto Trader ends print edition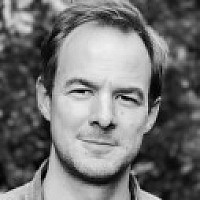 Auto Trader, once the indispensable bible for all car buyers and sellers that sold over 300,000 copies a week, will print its last edition next month with the loss of 150 jobs.
Following our report in March revealing that Trader Media Group had entered consultations with staff, the company has confirmed it will complete its transition to digital-only when it publishes its last hard copy on June 28.
Of the 150 job losses, 70 are split between its Warrington and Salford bases, with the majority of those at the larger site in Warrington.
The company told Prolific North today that individual consultations are continuing with staff and it is hoped that some staff will be transferred to other roles within the company.
It remains to be seen though how many staff trained in print production will fit in to a company pursuing a very digital future.
Auto Trader magazine
The group also announced that Top Marques, Truck and Plant, Van Trader and Farm Trader are to go digital-only.
Zillah Byng Maddick, interim chief executive at Trader Media Group, said: "Trader Media Group's magazines have played a key role in the Group's 36-year heritage and we are very proud of the market position our brands have achieved during that period.
"With a marked shift by consumers and dealers to online platforms as a means of accessing information and buying and selling vehicles, we continue to innovate to ensure that we offer them the products and services they require through their channels of choice."
According to Trader Media Group, Auto Trader sold just 27,000 print copies in March compared with 368,000 at its peak in January 2000.
Usage of its website has risen 67% year on year to 11m unique visitors a month, with tablet use up 130%.
Elsewhere, the group is also set to launch a new mobile service allowing people to sell their car with their smartphone, while an interactive digital magazine, Ignition, has also launched.
Earlier this year, Guardian Media Group, which owns a 50.1% stake in the group, called off discussions with interested buyers over the sale of its stake following a failure to agree a price.
Turnover to April 2012 was up 1% year on year to £257.2m and digital revenue up 11% to £202m.