22 April 2013
SMG Europe handed keys to £60m Leeds Arena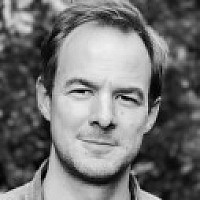 Leeds finally has a world-class entertainment venue after the city council handed the keys to Leeds Arena over to operator SMG Europe.
The £60million arena, which has a 13,500 capacity, was recently described by Billboard magazine as the most exciting in the world this year.
It is the UK's first purpose-built fan-shape arena design, with an innovative super-theatre layout allowing every spectator a perfect view of the performance area.
Leeds City Council leader, Coun Keith Wakefield, said: "We want Leeds to be the best city in the UK and delivering this hugely-imaginative and highly-ambitious project on time and on budget in an incredibly-challenging economy demonstrates without doubt that we mean business.
"Our arena project is a superb example of the pivotal role a local authority can play in enabling a city's transformation. It is bringing jobs, investment and visitors to our city and I cannot speak highly enough of the dedication, flair and sheer hard work that have been the hallmark of the Leeds Arena scheme, from inception right through to completion.
"Thanks to this commitment and professionalism from the council, its officers, construction contractor BAM, SMG Europe and our partners across the city and beyond Leeds will have the world-class venue it deserves. I would like to wish SMG the very best of luck as they set to work in getting it on the map."
John Sutherland, managing director at SMG Europe, said: "It's been a great pleasure to work so closely with Leeds City Council on a development of such scope and importance to the city, the region and, to an extent, the UK.
"Our team, who have already been heavily involved in the project's cultivation to date, are incredibly committed to responsibly leading Leeds Arena into its launch, its opening season and beyond, whilst continuing to deliver the high quality entertainment experience that its audience deserves."
SMG Europe will run Leeds Arena and will be responsible for all operational matters, with the council acting as landlord.
Bruce Springsteen will be the arena's first act, on July 24, with Elton John following in September. The arena's presentation video is below: