02 April 2013
New name as Newcastle Evening Chronicle undergoes revamp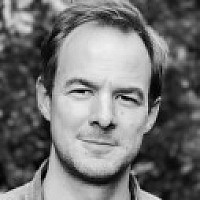 The Newcastle Evening Chronicle has changed its name to 'The Chronicle' to reflect its morning print schedule.
The Trinity Mirror-owned regional daily, which was originally launched in 1885, has also announced a price rise as it undergoes a major overhaul.
Editor Darren Thwaites said the name change was part of the paper's "biggest transformation" since it switched to compact format in 1997.
Editor Darren Thwaites
He said: "We've been printing early in the morning for a few years now and many readers have asked why we don't just lose the word 'Evening' from the masthead. With all the extra investment in our content, it seemed the perfect time to make the step."
Other changes will include a new glossy TV magazine to be included in the Saturday edition, a Buy & Sell pull-out, weekend lifestyle supplement and regular columns from former Coronation Street star Denise Welch and money-saving expert Martin Lewis.
Thwaites added: "We've got a really strong newspaper that's relevant and available all day, with a rapidly-growing website tackling breaking news as it happens.
"We're delighted to be investing in some really high-quality new features to support the great stories we break every day.
"We'll continue to bring you exclusive, fresh content that sets the agenda for others to follow. Our job is to keep on informing and entertaining our readers every day – just like we've been doing since 1885."
Last month the newspaper's website was relaunched as ChronicleLive, with a live blog starting at 6.30 each morning.
Also on the horizon is the launch of a free Toon Extra pull-out on a Wednesday and a Tuesday nostalgia supplement called Remember When.